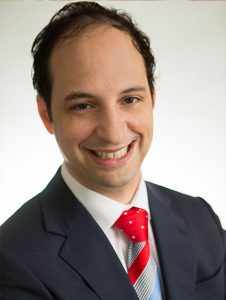 For 15 years, he has exclusively represented victims of accidents. He has the experience, to advance the rights of his clients, and the youth to ensure the job is done. He will level your playing field with defendants and insurance companies. Getting his clients compensated and strong is all he does.
Jeffrey is a member of a number of legal associations including the Ontario Trial Lawyers Association, Toronto, Law Association and Hamilton Law Association. Further Jeffrey is a Mentor for JVS which is dedicated to assisting people immigrating to Canada with their transition to our community along with being a past Board member with the Brain Injury Association of York Region. Jeffrey is a regular guest speaker and author for these organizations and others like them.
Jeffrey's practice includes complex civil litigation, with an emphasis on personal injury claims. He has successfully appeared in Court and Tribunals.